3D Printing the perfect beef steak
Karen Hung • November 22, 2018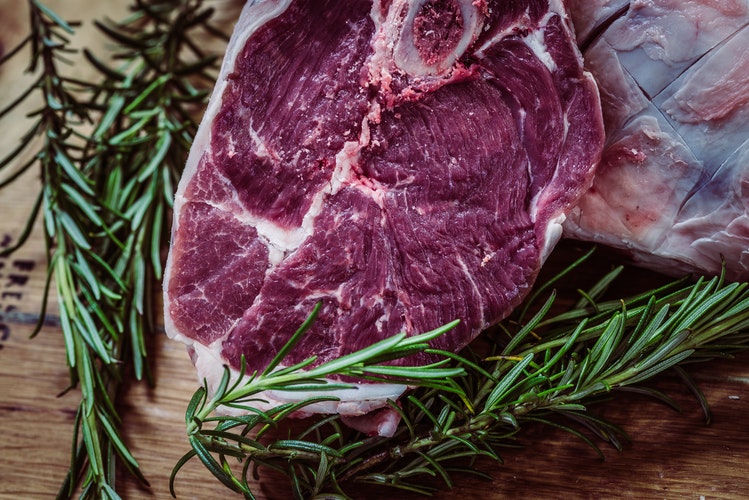 The taste is in the texture
Everybody who loves cooking knows cooking isn't just about the cooking itself. Common tasks such as peeling, marinating, slicing, dicing and chopping are all just as important. Chopping for example doesn't mean just take a sharp knife and cut.
Chopping creates textures and chopping means different tastes. What texture you are looking for? Mince for Bolognese? Slices for sizzling and stir-fry? Dice for goulash? Whole cut medium rare steak?
What complicate the case here, are the fat and the muscle fibres. Let's go back to Jamie Oliver's basic cooking skills trick#1: don't cut along the fat and fibres. You can make a piece of expensive wagyu tasting like the toughest beef in the world if you don't obey this rule.
If there is one keyword you need to learn, it is GRAIN. Grain here means meat fibre, not your morning cereal. The tenderness of meat relates closely to the type of grain. Meats with smaller muscle bundle areas, fewer fibres per bundle and thinner connective tissue were tasted and confirmed to have a finer texture.
With the help of modern 3D printing technology, acquiring the perfect grain is a problem ripe for innovative food scientists.
3D printing meat in action
3D printing in lab-grown meat and animal products is already in use and has been for some time. Modern Meadow, a technology company in the USA, were an early adopter of 3D printing and used it in their production of leather, as well as the scaffold for their first patented meat product called steak chip.
Creating the scaffold is where most scientists look to incorporate the help of 3D printing techniques. The scaffold is a 3D framework for the muscle cells or fermented cells to adhere to and proliferate. Materials available for selection are collagen, thrombin or fibrin, and their pros and cons are still in discussion. The beauty in 3D printing is how it can be used to create complicated structures, which allow cells to grow into channelled network for medium to pass through. With sufficient nutrient supplies, larger chunks of meat can be built.
There are still a lot of challenges regarding 3D printing and cultured meat at present, for example, refining resolutions, and selecting the best biomaterials. With the advancement of these techniques in future, scientists will be able to make meats with various textures, by having fibres and connective tissues printed with the optimal parameters.